Yesterday at 7:30am a Post Office Truck pulled in front of my house. I wasn't expecting anything. . .
especially a package from Yanik Silver.
In the package was a copy of Yanik's new book
"Moonlighting on the Internet – How to Get Rich SLOWLY Online"
Here's a photo of the front cover ( you'll find my story on page 172)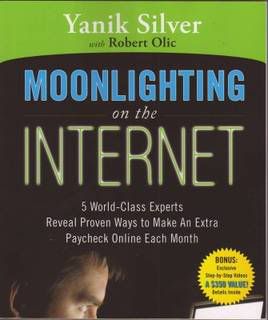 Yanik also gave me 2 viral ebooks and one Audio Book to give away. See the link at the bottom of this post to download them Free!
Cheers,
Steve Shulenski
www.RisingIncome.com